Guest column written by my son, Chris Carroll:
My first memories of Chipper Jones are hearing my dad tell my brother & me about him in 1992 when I was a 5-year-old Atlanta Braves & Chattanooga Lookouts fan. Back then the double-A Braves team played in Greenville, S.C. They were in the Southern League like the Lookouts, which were the double-A Reds. So some combo of Carroll guys went to Engel Stadium and caught a Braves-Lookouts game several times a summer.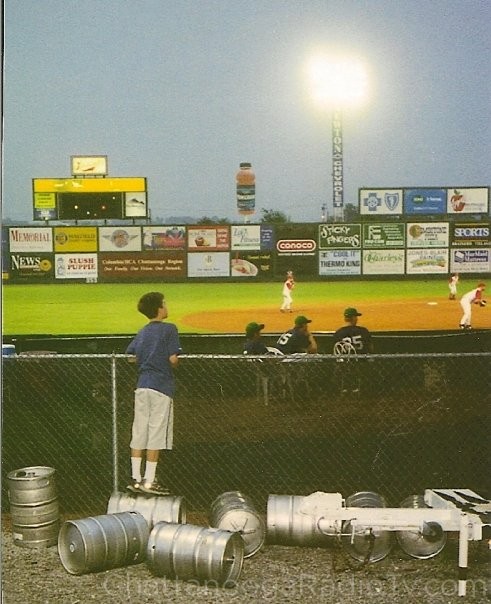 At those games, Dad would ID future Braves and Reds. The likes of Mark Wohlers, Reggie Sanders, Javy Lopez, Wily Mo Peña, Wes Helms & Joey Votto all passed through the Scenic City. Now high-level Braves prospects play in Mississippi & we keep tabs on Ozzie Albies, Touki Toussaint and Austin Riley at AT&T Field.
Only one of those guys was widely known by one word when he hadn't even made it to the big leagues: Chipper.
I was 6 and watching the game on TV in March 1994 when Chipper tore up his knee at the end of Spring Training. Cried that night knowing Chipper would miss his rookie year.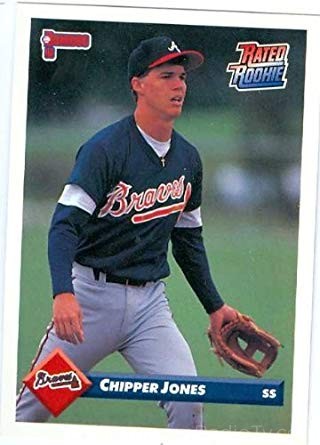 In October 1995, I was 8 and screaming at the top of my lungs and high-fiving my family in the living room when Chipper ran from third base to Wohlers & Javy after Carlos Baerga flew out to Marquis Grissom to seal a World Series Championship for Atlanta. (Our house needed a cleaning crew that night. My brother and I used to put tap water in Dixie Cups to simulate the clubhouse champagne celebrations the Braves enjoyed multiple times a season, so the carpets got a bit soaked with all the partying going on.)
In fourth grade a year later, my teacher Ms. Sielski said I looked like Chipper & I soon had a nickname. That was cool.
You just knew Chipper would come through in the clutch. You knew he was one of the best switch hitters in history, great power from either side of the plate. You knew that if he played in New York, Chicago or LA, he'd be bigger than Jeter & Jesus put together.
But for almost 20 years, his entire career, he played in Atlanta, right down the road from home in Chattanooga. He was the face of the Braves, the cool dude, an inevitable icon. Nobody in the world seemed more confident — with the talent to back it up (and the work ethic to maintain the talent) — in baseball, in interviews on SportsCenter, in life. I concede he wasn't a perfect role model for kids watching from home. In that way, he was.
In everything, he hit it hard.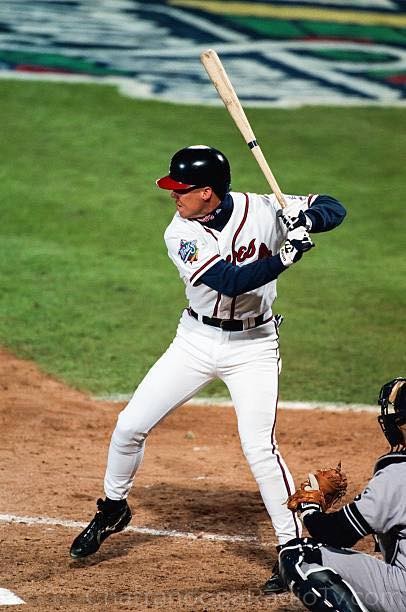 Loyalty to Braves Country? Never a question. He took less money so Atlanta could retain other baseball talent. And as a Chipper fan you could count on .300 / 25 HR / 100 RBI like clockwork, like another pennant, like constant dominance over the Mets and Phillies and Marlins and Expos. (The Nats weren't a thing until 2005, but consider: Are they even a thing now? Thirteen years, no playoff series wins.)
Chipper handled adversity in a cool way too. New York fans are nothing to mess with & they let him have it at Shea Stadium. What did Chipper do? Crush the Mets & name his kid Shea.
Chipper personified a particular kind of pride, an earned confidence, a way of life: He won and worked hard at it. I watched Maddux, Glavine, Smoltz, Deion, Avery, Ronnie Gant, Justice, Andruw, The Big Cat, Furcal, Hudson, Kimbrel, and heck even Eric Hinske & Jonny Gomes, but without question, my favorite ballplayer is Hall-of-Famer and all-time Atlanta Brave Chipper Jones.