I'm frustrated.  Maybe you can help me.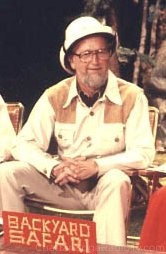 Five years ago, my friend Bob Elmore died after battling cancer, at the age of 85. Bob was the best promoter Chattanooga ever had.  For many decades, he worked tirelessly to spread the word about the Scenic City.  Long before the Aquarium, Gig City, Ironman and all that, Bob was Mr. Tourism.
He had his own TV show, he was on radio, and probably waved folks off the freeway at the Chattanooga exit signs.  If the Internet had existed then, he would have figured out a way to be on every pop-up ad.
He made the Fall Color Cruise a big deal, helped create the Better Business Bureau, Big Brothers/Big Sisters of Chattanooga, and played competitive tennis well into his 80s.  He was born and raised here, and attended our schools (Central High '43, University of Chattanooga '49). He was married to his dear Bettye for 57 years, raising two daughters. He worked for WDOD, Channel 3, Provident and TVA before starting his own ad agency. For more than 2o years, he was president of the Convention and Visitors Bureau.  He was in the Jaycees, the PTA, and all the UTC sports booster clubs.  He won every "Man of the Year" award that the civic clubs could dream up.  He even flew 28 combat missions over Europe in the Army Air Force during World War II.
Let me add that the Tennessee Riverpark exists, in large part, due to the groundwork laid by Bob and his pal Hubert Fry, for whom the pavilion is named.
With a resume' like that, Bob Elmore deserves to remembered in a permanent way.  But Chattanooga and Hamilton County government leaders don't seem to be interested. More on that later.
I was honored to speak at Bob's memorial service in October 2010, and I talked about how Bob "bailed me out" many times when one of my TV guests would suddenly cancel, or call in sick.  There were days when I had 90 minutes to fill.  Bob was #1 on my emergency guest list.  "Is there anything going on locally you could promote," I'd ask.  Within 30 minutes, he'd show up, ready to go.
When I'd heard he was in his last days, I called him and he was in great spirits.  He told me a story about some medication he had taken that made him feel worse.  It turns out the pharmacy had given him the wrong pills. "I was in terrible pain for a while, and I figured out I was on the wrong medicine.  Instead of giving me the pills for Robert Elmore, the pharmacy gave me the ones for a "Robert L. Moore," who was being treated for diabetes.  That's about the only disease I don't have, so those pills didn't help my pain one bit!"
He had contributed a photo for my Chattanooga Radio & Television book, and he asked me when it was coming out.  I told him around Christmas, and he said, "I'm afraid I won't be around that long.  I wish you could get it out sooner."  I told him I did too, "But just hang in there, Bob.  You might surprise those doctors!"  Sadly, he was gone within a week.
At the memorial service, his family was kind enough to give me his trademark pith helmet that he wore on his TV shows and personal appearances.  They said, "This shouldn't just sit around in somebody's closet.  Maybe you can find a permanent display for it."  I promised them I would.
I envisioned a display somewhere, maybe at the Riverpark, or a popular attraction in the city.  I wanted to see the "hat" in an enclosed case, maybe with a photo or sketch of Bob, and a brief bio commemorating his role in the development of our local attractions.  As his "Backyard Safari"  TV show theme said, "You'll find your happiness lies, right under your eyes, back in your own backyard…"
Now here we are five years later.  I have yet to find any government official who will help me honor this man.  I have even offered to pay the costs of whatever they come up with, but still, there's no interest.  Most recently, a Hamilton County official told me, "We believe your effort might be more successful with the city." This is what I'm running into.
If anyone is interested, read his obituary, and explain to me why Bob Elmore isn't being given permanent recognition for his contributions to our area.  I truly don't get it.