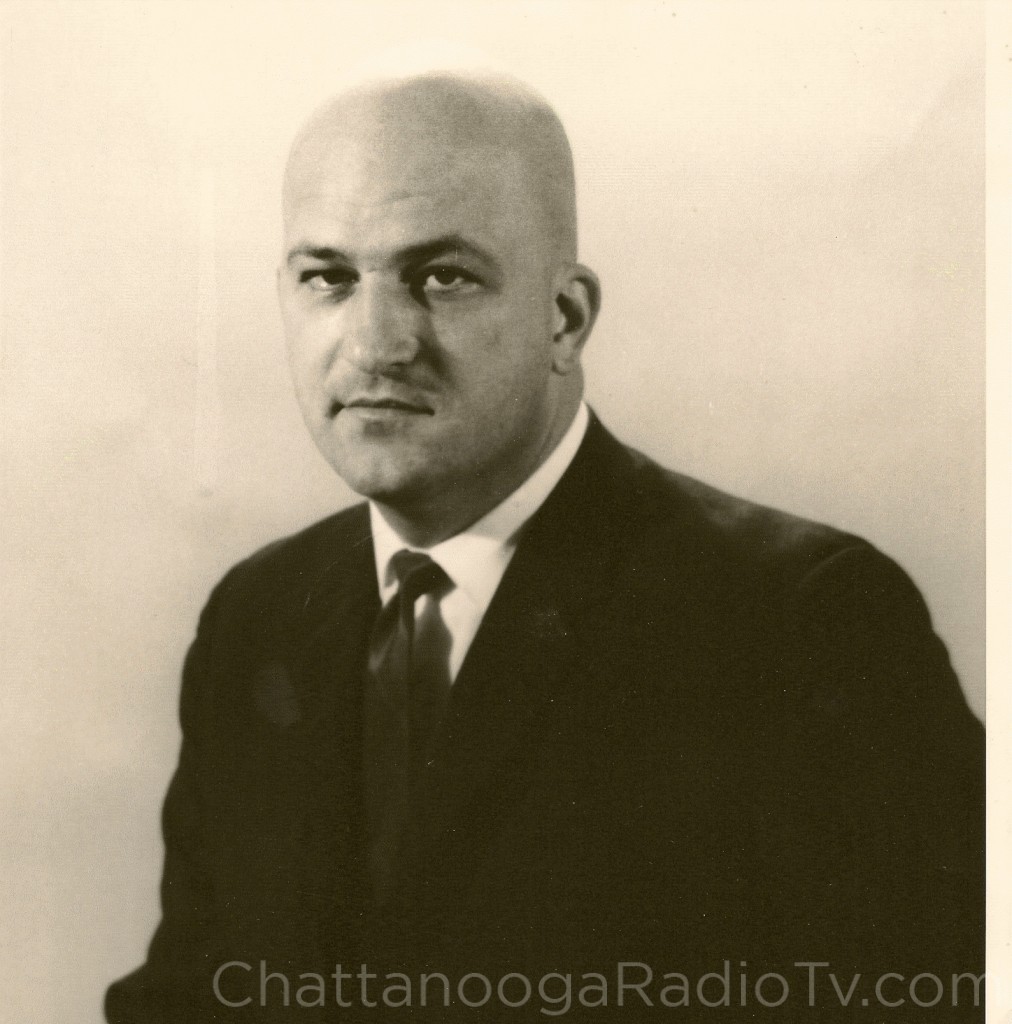 What if?  It's probably the world's most-asked question.
I never got to meet Mort Lloyd, although he was in my living room day after day, year after year.  He was Chattanooga's most-watched TV news anchorman.  He switched channels a couple of times, and his loyal viewers always followed him.  He died in a plane crash on August 20, 1974, setting off my list of "What If?" questions.
What if he had decided to stay in TV?  By 1974, he had tired of the daily TV grind.  Twenty years earlier, at the age of 23, the Shelbyville, Tennessee native was hired by WDEF Channel 12 to be its first news anchor the day it signed on the air.  At that time, when radio was still king, TV announcers were hired primarily for their voices, and no one's voice was deeper than Mort's.  His first radio job was at WHAL in his hometown, before making it big at WSIX in Nashville.  When he took the WDEF-TV job, Mort's hair was already thinning, and he decided to shave his head,  a rarity in television.  His distinctive appearance and bass voice caught on with viewers.
In 1956, Channel 3 (then WRGP-TV) signed on, also offering a nightly newscast.  By 1958, Channel 3 was making no progress in the ratings against Mort, so they lured him away from Channel 12.  It was a bold move, and Channel 3 made a big splash with Mort's hire, putting billboards all over town.  Immediately, his Channel 3 newscast shot to the top of the ratings, remaining there for twelve years, when Mort switched channels again.
In 1970, Channel 12′s manager decided his station had been in second place long enough, so he offered Mort enough cash to come back to his old station.  Mort accepted the offer, under the conditions that the news department would be expanded, and that his longtime weatherman John Gray would come over from Channel 3 too.  History repeated itself, as Mort's viewers again loyally followed him, putting Mort and "the TV-12 Professionals" on top of the ratings.
By 1974, Mort was dissatisfied with what was going on in Washington.  Richard Nixon was in the White House, and Republicans were facing a tough mid-term election year.  Incumbent GOP 3rd Dist. Rep. Lamar Baker was in his second term, and Mort decided to seek the office as a Democrat.  He was 43 years old.  To answer my first question, had he decided to stay in TV, he could have surely made a comfortable living for decades to come.  Instead, he took a leave of absence from the news desk, and tested the political waters.
Mort fared quite well.  In early August, he won the Democratic primary, capturing 60 percent of the vote against two opponents.  Heading into the November general election, he was considered the favorite against Rep. Baker.  Mort's TV persona had made him a familiar face, and Baker was a competent, but not particularly charismatic Congressman.  With the stench of Watergate still fresh in voters' minds, it was not a good time to be a Republican candidate.
On Tuesday August 20, 1974, Mort decided to fly his 1946 Swift airplane to Shelbyville to visit his parents.  He was an accomplished pilot, and long had flown his plane to destinations near and far.  As far back as 1958, when a Chattanooga judge faced an impeachment trial in Nashville, Mort flew to the state capital each morning, returning to report the story on the Channel 3 evening newscast.
He took off, flying solo from Chattanooga that morning shortly after 11:00 a.m.  He never made it to Shelbyville.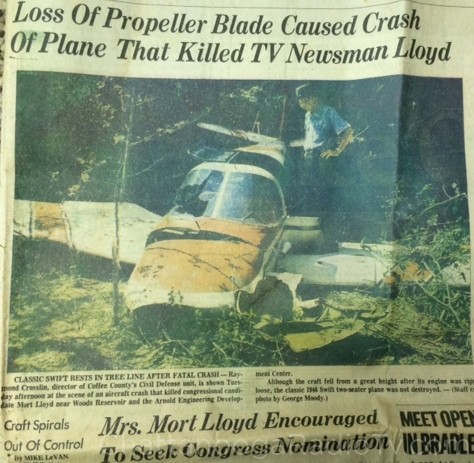 Thirty minutes into his flight, a blade broke loose from the propeller assembly, throwing the engine off balance.  The engine shook loose from its mount, and the plane spun out of control.  Witnesses saw the plane go down in a wooded field near Manchester.  Mort was found slumped over in his seat, dead at the age of 43.
What if he had lived?  Political observers say he would have likely won the 3rd District Congressional seat.  He was young, popular, and in good health.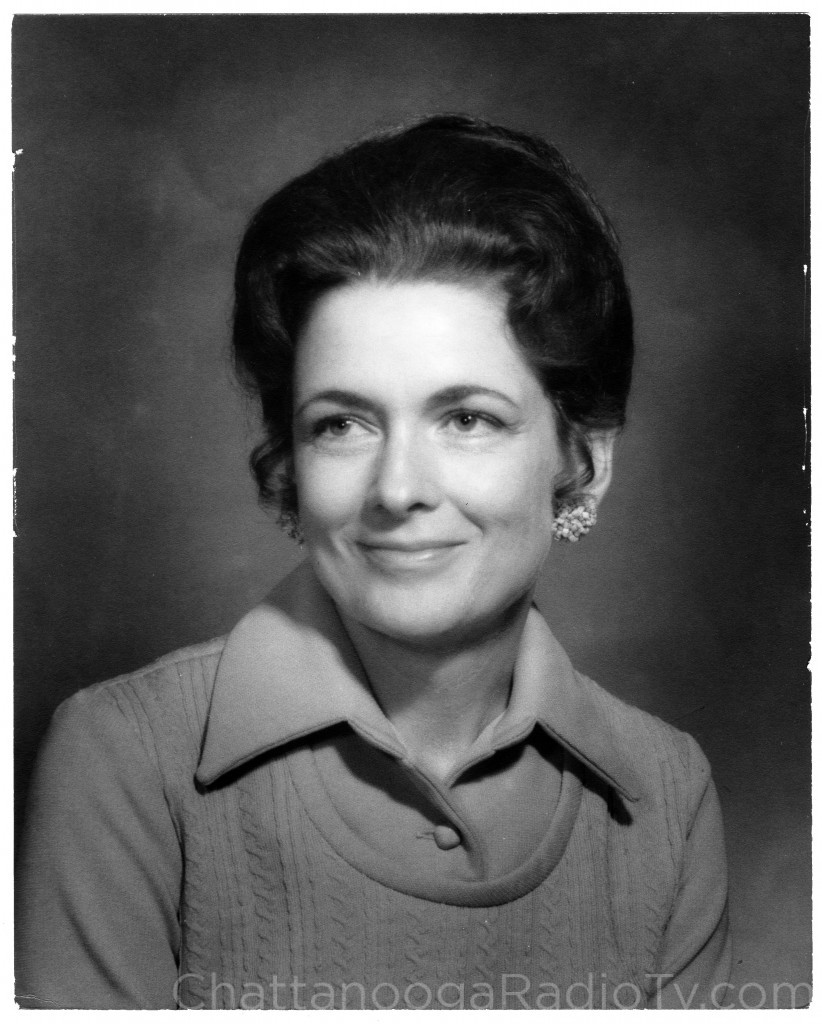 Mort's widow, Marilyn told Democratic party leaders she wanted to run for the seat in the November election, despite formidable competition from two big names: Chattanooga developer Franklin  Haney and Oak Ridge banker Jake Butcher. Both were quite wealthy, and both had recently run for governor, losing the Democratic nomination to Ray Blanton.   Mrs. Lloyd had campaigned with her husband, and was a savvy businesswoman, having operated a radio station she and Mort owned in Dalton, Georgia.  The party chose Mrs. Lloyd over Haney and Butcher, and she easily defeated Rep. Baker in her first election try.  She went on to win nine more elections, before retiring from Congress in 1994 after serving ten terms.
We'll never know what Mort might have achieved in government.  Would he have chosen to run for U.S. Senate, as many House members do?  Would his popularity have spread statewide as it did in southeast Tennessee?  What were his interests, his causes?  What committees might he have served on?  Would he have used his influence in constructive ways for TVA, the Chickamauga Lock, our highways and health care?  Or would he have become frustrated by Washington, and opted to return to the local TV business?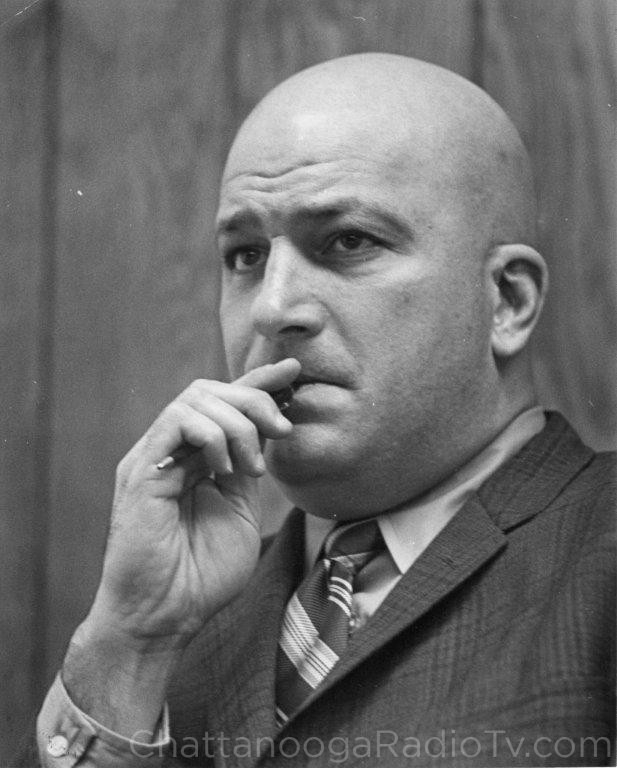 That's the problem with those "What if?" questions.  There are no definitive answers.  Still, forty years after Mort Lloyd's sudden death, it's important to note that he made quite an impact on the Chattanooga area in his life, cut short all too soon by tragedy.
Unfortunately, I've been unable to find any existing video of Mort's TV work.  Video recording was not a common practice during his career.  However, some audio still exists, and if you would like to hear Mort Lloyd's amazing voice, here's a brief segment from my YouTube channel, accompanied by several photos: