Update: Watch Tyler Perry's tribute to Charley Pride at CMA Awards, November 8, 2017.
Hollywood loves to make movies about music icons.  Often, but not always, they're biographies of dead performers.  Think Ray Charles, Elvis Presley, and James Brown.
Then there's Charley Pride, who is alive and well, with a story that is equally incredible.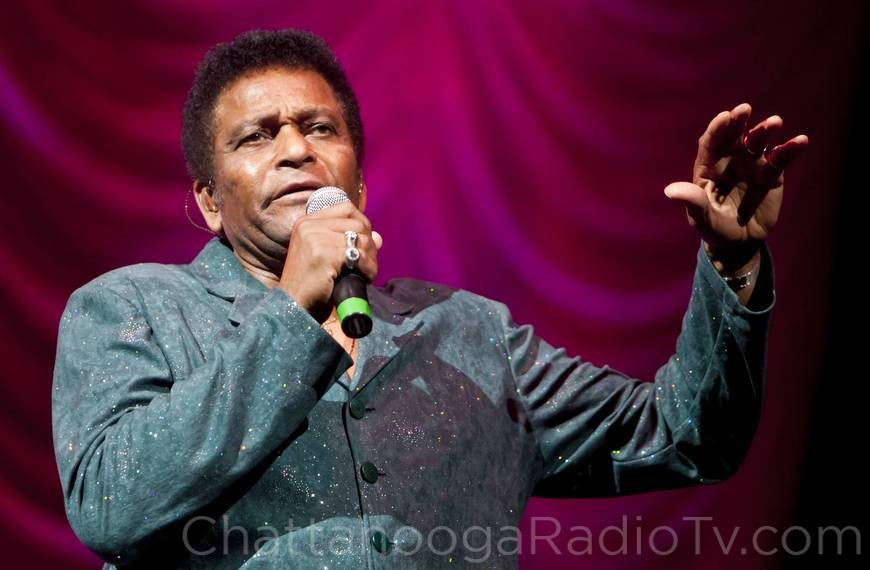 Charley hasn't had a radio hit in more than thirty years, (though his new CD is getting great reviews). In fact, most filmmakers would likely give a thumbs-down to a movie about an artist whose fans are a few decades north of the "Spiderman" crowd.
Charley's life story needs to be told. I had a great phone conversation with him recently. My first question was about a rumored movie, based on his life and career. "It was supposed to be done around 2007 or 2008, but there was a writers strike, and then it all went downhill. Terrence Howard ("Empire") was going to play me, and we were ready to go. Paramount was the studio, and then it just stopped. But I haven't given up on it."
I'd love to see it happen in the man's lifetime.
Here's the short version.  Born in Mississippi, to a family of poor sharecroppers.  One of eleven children.  Learned to play guitar as a child.  Played in the Negro American league, as a pitcher, in his teens.  Soon, he signed with the New York Yankees, playing in the minor leagues.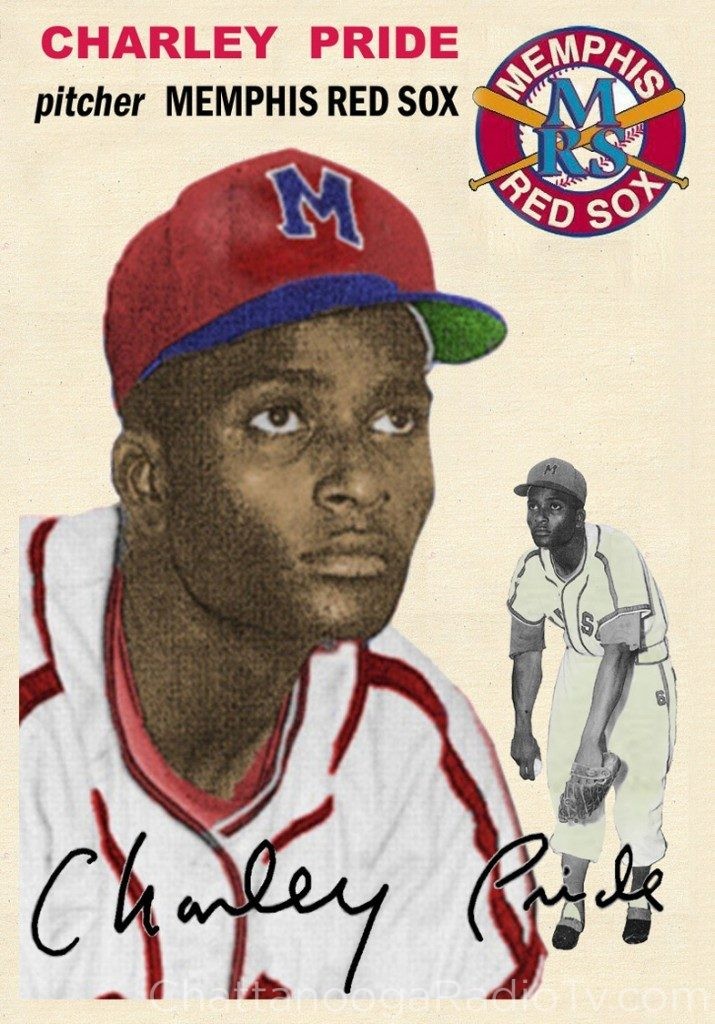 He served two years in the Army, then returned to baseball, playing in the Cincinnati Reds organization.  In his twenties, he got serious about music.  Country music.  In 1958.  Let's pause here.  He's black, and trying to get into country music.  What are the odds of that?
After struggling for several years, he signed a deal with RCA Records. They had more country hitmakers than anybody. But with Charley, there was an issue: his skin color.  The label decided to put out his records, with no pictures.
He was billed as "Country Charley Pride."  For a brief period of time, deejays and listeners had no idea what he looked like.  His song "Just Between You and Me" came out in 1966, and hit the top ten.  Outside of the RCA studios, nobody knew what he looked like.
That song was the first in a string of sixty chart toppers, including "Kiss An Angel Good Morning," which also scored high on the pop charts.
Earl Freudenberg, who played the country hits at WDOD in the 1960s, remembers when Charley "came out" to country audiences, including a sold-out crowd at Memorial Auditorium in 1966.  "He'd appear on stage, sing one of his hits, and say, I don't look like I sound, do I?"
Today, Charley says, "Well, I shocked a lot of people. The promoters were afraid to put me on stage at first. But you know what? I never once heard any boos, or slurs, or anything like that, even in the deep South. When I started singing, they didn't care. They liked what they heard. And this was right in the middle of the civil rights movement."
I think Charley's story is one of the most amazing in show business history.  Although it is still unusual today for a black artist to make it big in the country music field (Darius Rucker is a current exception), in the 1960s, it was seemingly impossible.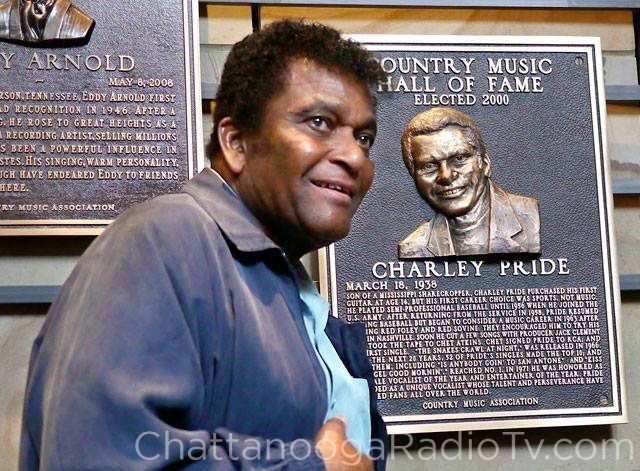 He would later become the first black member of the Grand Ole Opry, a 2000 inductee into the Country Music Hall of Fame, and he has a star on the Hollywood Walk of Fame. He has performed at the Super Bowl, the World Series, and at concert venues worldwide. There's a Charley Pride Highway in his home state.
More than fifty years after his first hit, he's still performing. No brag, just fact," he says. "After my shows, people tell me, Charley, you've still got it. You know how that makes me feel? They say I sound just like I did in the 60s, and I'm proud of that."
He then sang a couple of his favorite songs to me, on the phone. Believe me, his fans are right: he's still got it. "I give credit to the man above," he said. He's blessed me with a good voice, and a long, healthy life."
"Jamie Foxx won an Oscar for playing Ray Charles, and Reese Witherspoon got one for playing June Carter Cash," he said. "I'd like to see somebody win one for playing me."
Watch a classic Charley Pride performance on Music City Tonight here!