There are many people I admire, and I love shining the spotlight on them.  High on that list is the Worley family of Chattanooga.
They have just completed an amazing journey that has given new life and hope to a beautiful little girl.
There's that word: little.  We all start out that way, but most of us end up at least five feet "from our head to the ground," as Van Morrison sang.
Robin Worley stands several inches shy of that mark, as do her three children.  16-year-old Heidi, and 14-year-old twins Micah and Noah.
Robin and her children were born with achondroplasia. It is defined as the most common form of short stature with disproportionately short limbs — dwarfism with short arms and legs.
Billy, Robin's husband of eighteen years, is of average height, as are Robin's siblings. Still, her stature was never an issue. As she told me, "My family never let my dwarfism hinder any of my activities."
Robin grew up in Germany, the daughter of missionaries.  In her mid-twenties, she returned to Europe to attend Child Evangelism Fellowship Leadership Training School in Switzerland.  After returning to America, Robin met Billy, and they have been together ever since.
Robin feared she could not have children, but doctors told her that she would be able to conceive—although carrying a child would be difficult. Shortly after she became pregnant, doctors told her and Billy the child would be a dwarf, "but there are things we can do," hinting at an abortion.  Robin was horrified at the thought of a child being aborted due to dwarfism.  A few months later, beautiful Heidi was born.  Two years after that, she gave birth to the twin boys. In each case, the births were difficult.  During the boys' first few weeks they required constant medical care. Thankfully, each child survived, and all are now brilliant and lively. But the family was not yet complete.
Almost two years ago, the Worleys found a little girl named Teagan at an orphanage in China, on a dwarfism awareness website.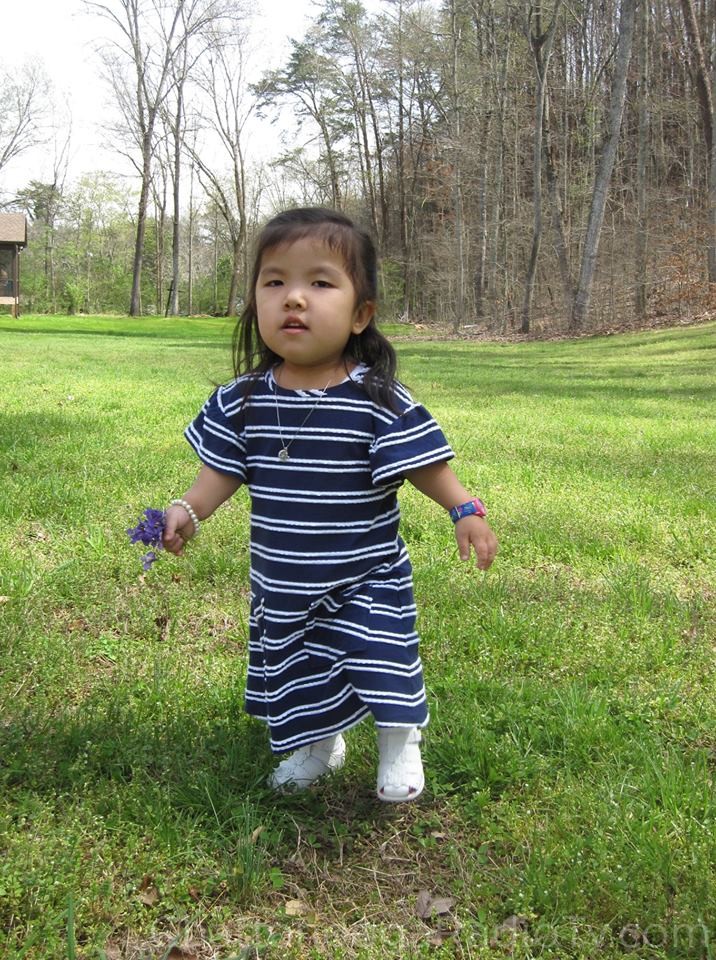 In late 2016, the Worleys began the process of adopting Teagan. As any adoptive parent can tell you, the basic process itself is complicated enough.  Then, add China into the mix.  For four months, the Worleys filled out applications, obtained passports, exchanged paperwork, contacted courthouses and embassies, and became quite familiar with Homeland Security and the State Department. By April 2017, they got the go-ahead.  This was actually just the beginning.
Through numerous bureaucratic detours, the Worleys waited, and prayed for an agonizing six months. In mid-November, Teagan's file was registered with the adoption agency, and the Worleys were told that the next stop would be approval (or denial) from the Chinese government. Finally, more than a year after the process began, on Dec. 29, 2017, they got the official thumbs-up.
By mid-March of 2018, the paperwork was signed and exchanged, and Robin and Billy flew to Beijing. After a couple of days recovering from jetlag, they took a train to Shijiazhuang, the capital city of Teagan's province.  She and Billy were understandably thrilled to meet five-year-old Teagan. They had cleared the international legal hurdles, and she was theirs at last. The little girl had been clutching a photo of the Worley family, and rushed into their arms.
Less than a full day after welcoming Teagan into her arms, Robin became seriously ill with food poisoning and had to be hospitalized. Her illness threatened to complicate the adoption, but she was able to bounce back and make the additional four-hour flight to Guangzhou. There she was told the news that "rocked my world," she said. She was told that in China, those born with dwarfism are not welcomed in society. Such children are not allowed to attend school. They will never find a job. When they "age out" of the orphanage at age 14, they're sent to live in a senior citizen home.
Robin, Billy, and Teagan were surprised when they arrived at the Chattanooga airport late Friday, March 30. They were greeted by family members and friends with signs, balloons, stuffed animals, and smiling faces.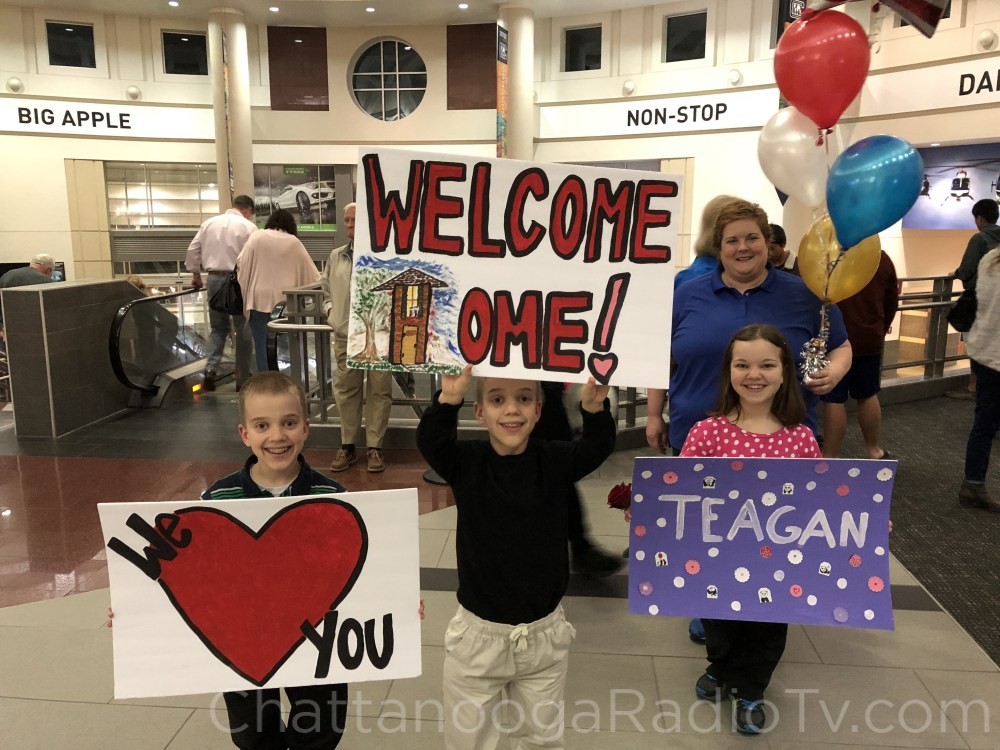 Teagan has adjusted beautifully to her new home and family. She was soon able to easily tell the difference between twins Micah and Noah, a task that can difficult even for longtime friends. The family's pediatrician checked her out and told Robin, "She's definitely a Worley!"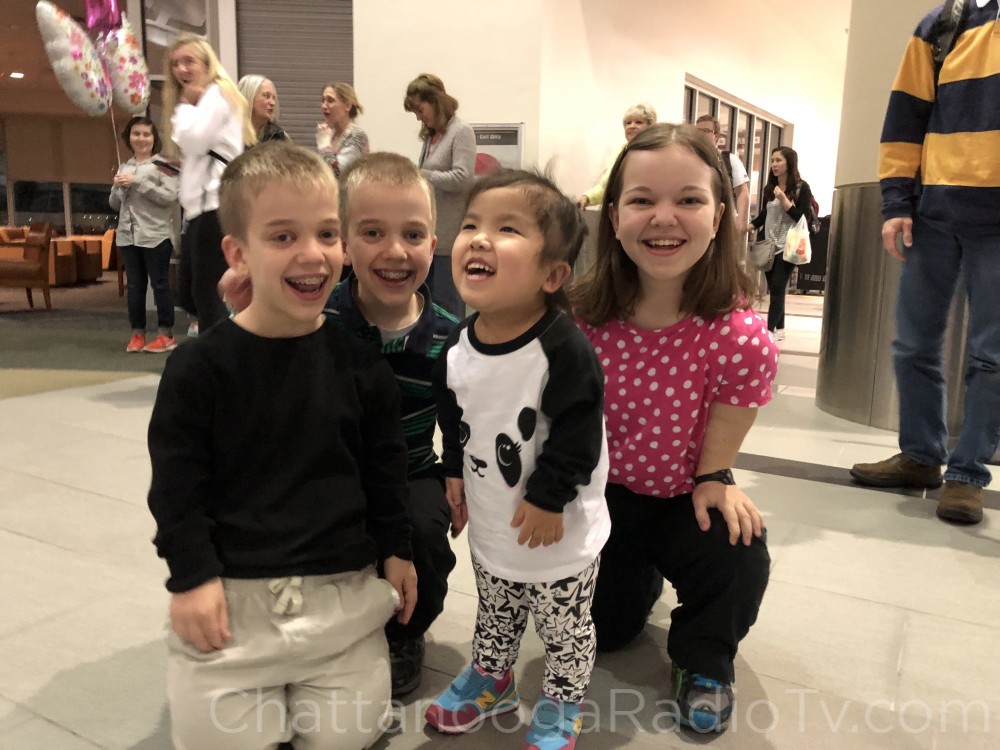 As the family welcomes its newest member, Robin continues her quest to provide a normal, loving environment for her family.  Unfortunately, the care and consideration that is shared inside their home is not always mirrored in public.  She shared a story with me about an incident that happened in a large store.
The kids and I were shopping when a man loudly proclaimed, "Oh! A midget family!" I quietly, but firmly told him that we prefer the term dwarf or little person. He looked at my daughter and said,"You're a little midget girl dwarf, aren't you?" I looked at my children and could see the embarrassment and humiliation in their eyes. As a mom, it ripped my heart to shreds and as a mom I wanted to throw my protective "wings" over them. I hugged the kids and said, "I'm so sorry. People just don't understand or have manners."
She continued, "Situations like this happen all too often. We've been videoed, photographed, and have been the brunt of jokes, snickers, and laughs. The next time you're in a store, imagine not being able to reach the items on your list. Or, next time you're in the bathroom, imagine seeing a toilet that is practically at your shoulder height, and the soap dispenser and towels are totally out of reach. Dwarfism isn't for the faint of heart, for sure."
"However, we've also experienced the kindness of others who've asked if they could hand something down to us, helped me close the van trunk, or just said, "You have a beautiful family." These moments are certainly cherished."
She concluded, "Please share this. I want to make the world for my children and others with dwarfism more helpful and tolerant. I want Heidi, Micah, Noah, and Teagan to see my faith, trust, and love for God.  I know this earthly life will not be easy for them, due to their dwarfism and health issues. However, I know they were created perfectly for God's glory. We're just the right size: Because He makes no mistakes."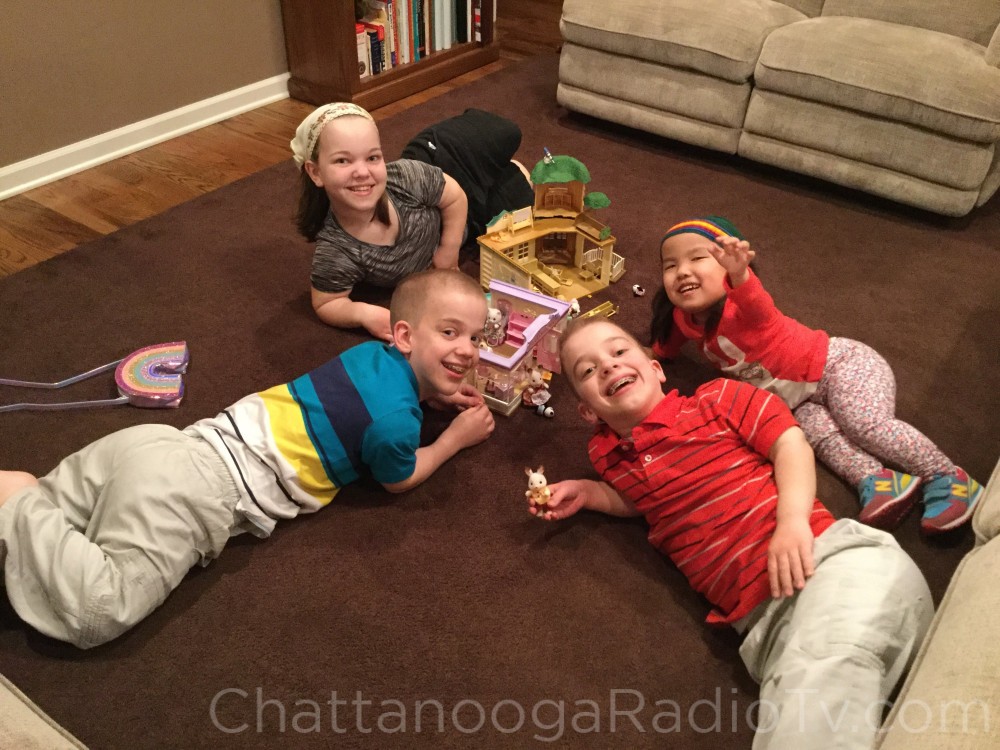 I encourage you to follow Robin's blog.
I saved a special treat for last.  Click HERE and click the arrow on the photo to watch Teagan sing "Jesus Loves Me." This was recorded just days after coming to America.  Amazing!