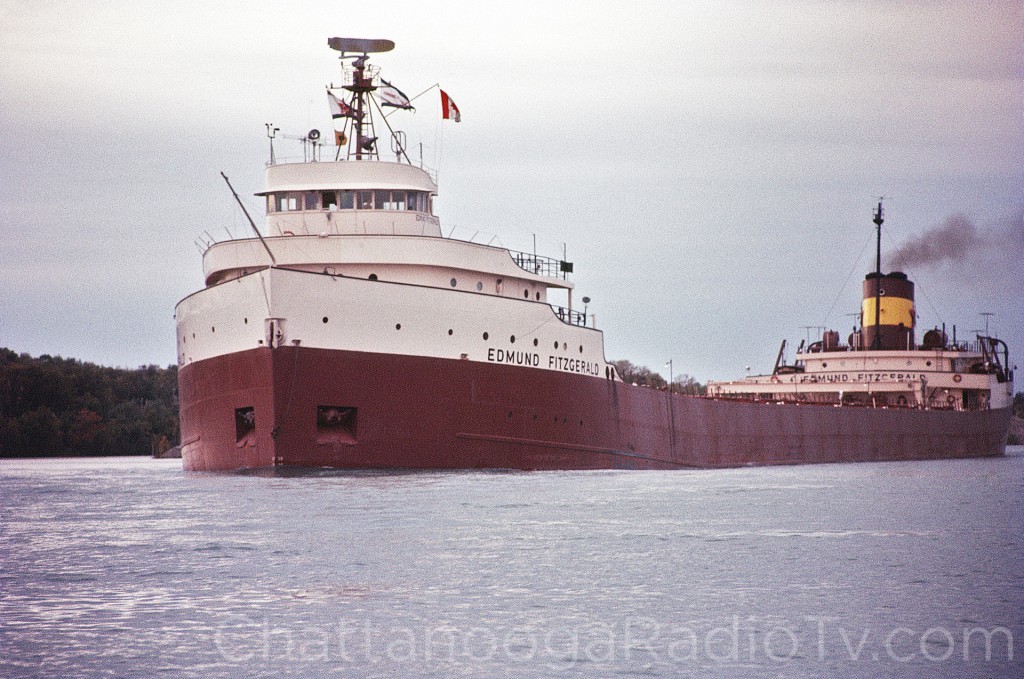 Forty years ago this month SS Edmund Fitzgerald sank in Lake Superior, inspiring the song that lives on today.  Although the sinking of a great freighter that took 29 lives was on the news, it didn't really take hold with the public until Gordon Lightfoot sang about it a year later.
This was pre-Internet of course, so those of us who heard the majestic song on the radio rushed to our school libraries to learn more.  I missed the news story when it actually happened, so I was surprised to learn (from Newsweek magazine) that the "good ship" had gone down in November 1975, about a year before Lightfoot's record was released.  Even today, some people believe Lightfoot was singing about a shipwreck from decades before, like the Titanic era of the early 20th century.
Considering the length and complexity of the song, it seems even more impressive today that Lightfoot read about the shipwreck in a magazine, quickly wrote a six-minute song about it, and released a masterpiece of epic proportions within a year.  The vocal performance, the production and instrumentation make the song sound BIG. When he sings of "the witch of November," which is what meteorologists call the fierce storms on the Great Lakes, you almost feel like you're dodging the powerful waves.  As the music swells, he sings, "The captain wired in,  he had water comin' in,  and the good ship and crew was in peril."  You know to expect the worst.
Sure enough, in the next verse, the music softens, and the singer's tone takes a forlorn turn.  "Does anyone know where the love of God goes, when the waves turn the minutes to hours?"  We soon learn, "All that remains is the faces and the names, of the wives and the sons and the daughters."
Earlier this month, on the 40th anniversary of the Wreck of the Edmund Fitzgerald, a memorial service was held at the Maritime Sailors Cathedral in Detroit.  Yes, the same church that rang its bell 29 times the day after the wreck, to commemorate each of the men who went down with the ship.  Among those attending were the wives and the sons and the daughters.
Here it is: the amazing song that Gordon Lightfoot wrote and sang about an American tragedy.